Towards a New Hemispheric Treatment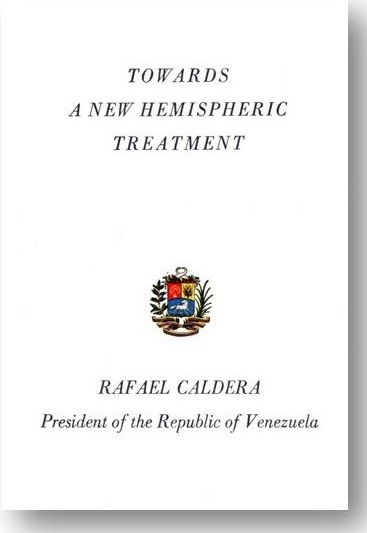 Speeches of the President of Venezuela, Rafael Caldera, on the occasion of his visit to Washington D.C., from june 2 to june 4, 1970:
At the reception by President Richard Nixon.
On the White House Lawn.
To the National Press Club.
Thank you speech at the dinner in his honor in the White House Reception Hall.
The Joint Session of the U.S. Congress.